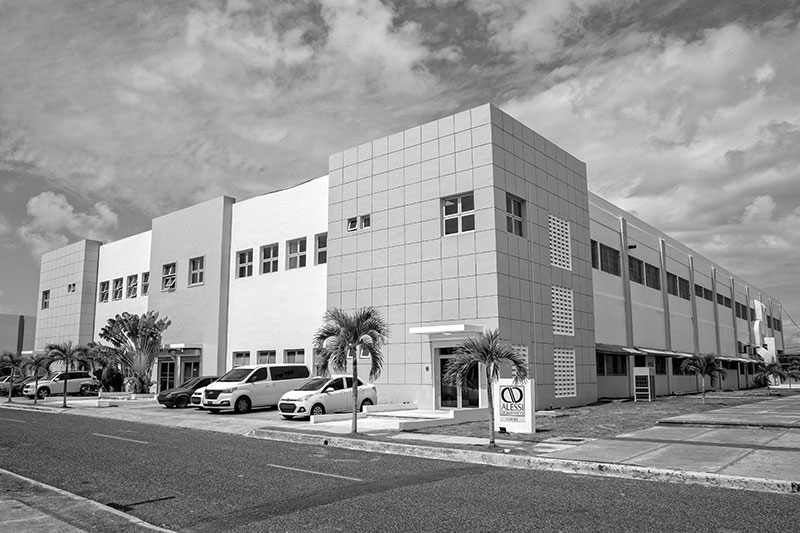 2019: Alessi Domenico Caribe
Destination: world.
With our heart in Italy and with our new corporate strategies towards the international markets.
Based in San Isidro, in the Dominican Republic, Alessi Domenico Caribe has been founded with a focus on optimising and strengthening our response to the demand of our US customers in terms of time, service, quality and price. The technological and logistic facilities of its production unit are much closer to the US area and promote customer loyalty to the uniqueness of our products, to the responsiveness and reliability of our service. With borderless goals, our history today looks more and more at the future even overseas.
2019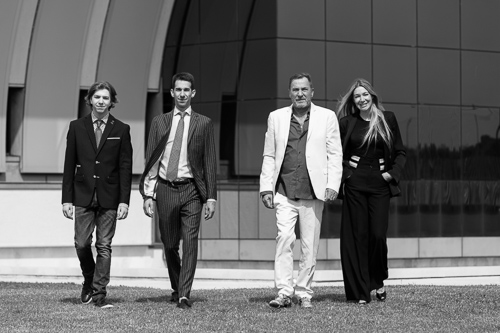 2018: The future is today
"When history meets the future through generations".
With this Pay Off Alice and Tobia Alessi enter the management beside Filippo Alessi to face a major challenge opening to the world to boost the company's global performance. The fourth generation conveys a history of over 70 years while looking at a constantly evolving market with an innovative approach, a clear vision and winning strategies based on core values and identity which have always been at the heart of Alessi Domenico Spa.
The manual work skills inherited from their great-grandfather and grandfather, the production competence and expertise handed down from their father have resulted in an exclusive know-how and in the highest production quality in terms of standards and design.
2018
2000–2016: 21st century, a new breath of life. Fourth Generation Jewels.
A century that is moving too fast. To keep up with the new technologies, marketing and communication that change and develop at a dizzying pace, new forces come to assist the company management: it's a large family. The time has come for Filippo and Giovanni, who after a lengthy training from the lower levels and production departments upwards, in and out of the company, have developed very clear goals. Reorganization, greater attention to the life and work quality of their employees and to environmental issues, product research in terms of design and costs. A story ready for new and valuable chapters.
This is the future of Alessi Domenico Spa.

2000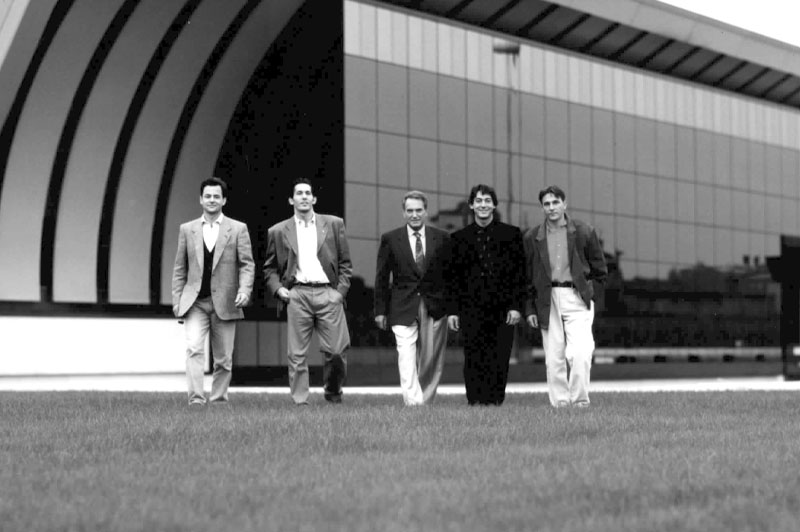 Making it big. The Alessi 'factory' has made it
Entrepreneurship is in the blood of this family and global success can't slow them down. No excuse is given to rest on their laurels.
In the early 1990s, when the growth of the company was at its peak, it was already time to renew the equipment and operating premises once again.
Technology has evolved and it was necessary to keep up with the ever-changing needs of the market.
What was at stake at the time was international positioning and the credibility of the brand, already prestigious and well-known worldwide.
The new establishment, a ten thousand metre concentration of the most advanced resources and solutions available in the jewelry industry. Giovanni's dream had become an impressive reality.
1991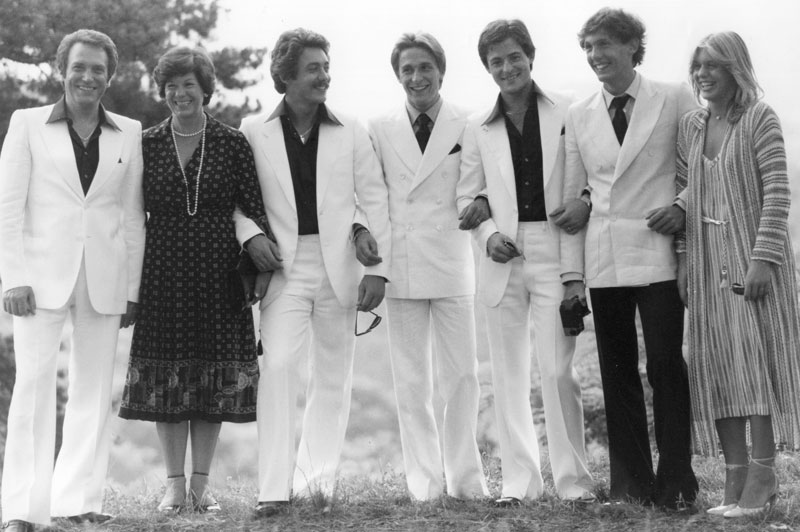 1980-1990: a golden decade. A family team
New challenges and new competitors, an increasingly widespread market and most demanding customers from all over the world to provide the company with a wider and broader perspective.
It's time for Giovanni to let his wife, Bruna and his children, Patrizia, Nico, Paolo, Roberto and Mauro to assist him at the helm.
Each well prepared, grown up and ready to take their place on the navigation bridge.
Ten magic years when a strong family cohesion and the enthusiasm of entrepreneurs and employees for a common industrial project boosted the business which literally took off.
1980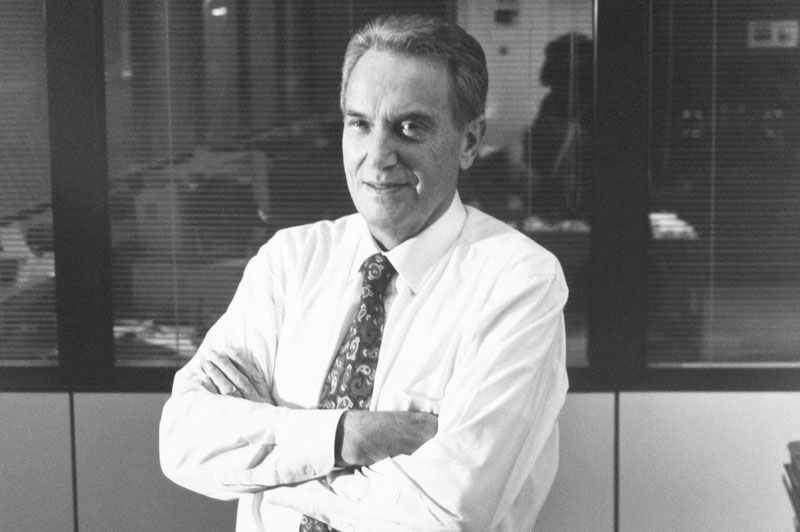 From workshop to industry. Giovanni, the heir
Domenico died prematurely but managed to convey his values, his dedication and vision to his son Giovanni.
A winning and rewarding choice: the laboratory became a company employing many workers with connections with international markets. A new factory was opened which boasted the best available technology in the sector at that time, ready to satisfy an already rich customer base.
This factory represented the seal of a heritage and the departure point towards new goals.
1969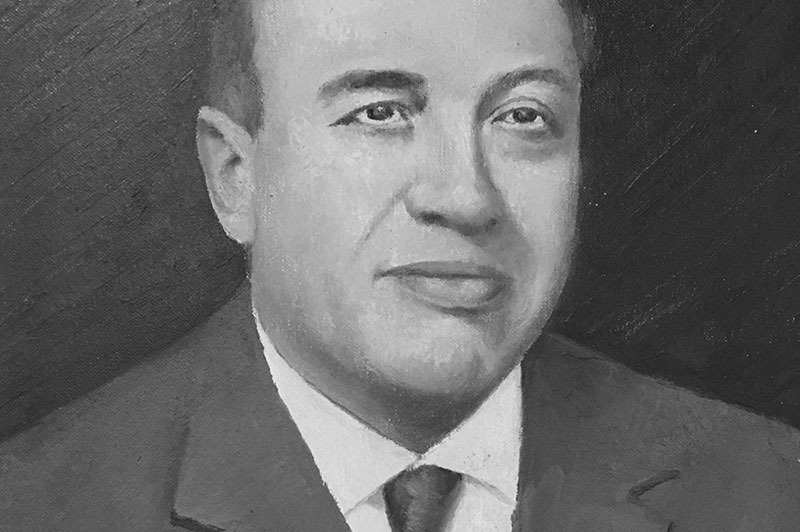 Genius and dream. Domenico, the founder
A dazzling story from its start. A passion deeply rooted in a land that sparkles with history, art, power of imagination and predisposition for adventure, exploration, trade or industry, where Domenico Alessi founded his goldsmith's workshop. He trusted in his own hands and dreamt big. Overcoming difficulties of any kind and all adverse conditions: the difficult post-war time in Italy, the shortage of raw materials and means of transport, precarious logistics. If the dream is bright, the awakening in the morning will be just as bright.
1946